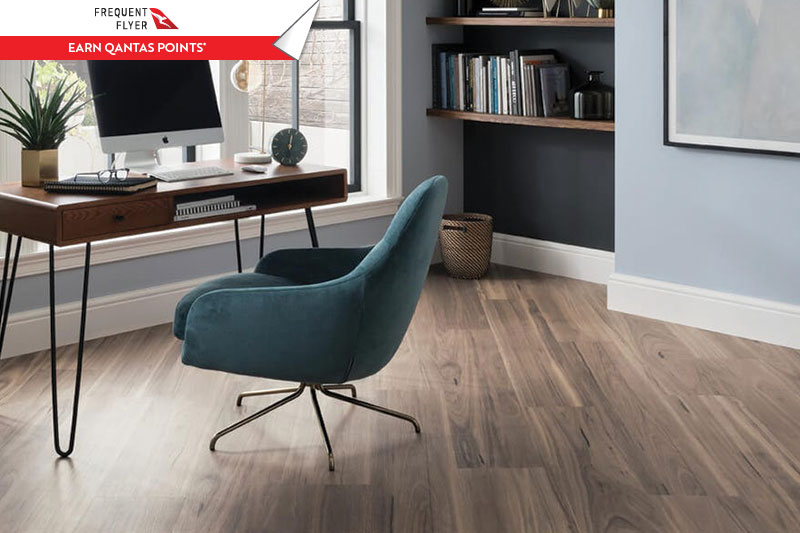 Leading Geelong Supplier of Vinyl Flooring Planks
Select images below to explore our styles and colour ranges.
Vinyl flooring may be used anywhere in the home and will add style and charm to each room. This versatile product is relatively new in the world of flooring and is proving to be very popular!
Coming in a huge range of vinyl colours it can be matched to your existing décor and it represents great value too. It is a tough and durable product capable of resisting the punishment of everyday living while still looking flawless.
Today's vinyl sheet flooring options are attractive, tough, stain-resistant and suitable for high-traffic and wet areas like bathrooms, kitchens and toilets. They mimic traditional hardwood floors yet are a fraction of the cost. With styles like oak, teak, walnut and maple to choose from you're sure to find a finish to suit every room in your home.
In todays market, our sophisticated vinyl floors can give you all the warmth, comfort and quiet that traditional carpet offers. It is easy to maintain appearance and features a soft, absorbent backing that reduces noise and provides insulation against the cold.
When compared to other flooring products on cost, vinyl plank comes up trumps for two reasons. First, it's DIY friendly so labour costs aren't a factor and second, on a per square meter basis it works out to be more affordable.
Vinyl plank flooring comes in thin and flexible strips which may be easily laid over existing tiles for maximum ease. Additionally, they are easily cut and don't require special fasteners or messy glues. Planks are easily replaced if required.
When you're in the store and you have have a chat with one of our staff. We are always thrilled to hear all your questions about this versatile product and keen to show you a few tricks to make laying it simple.
Flooring Options