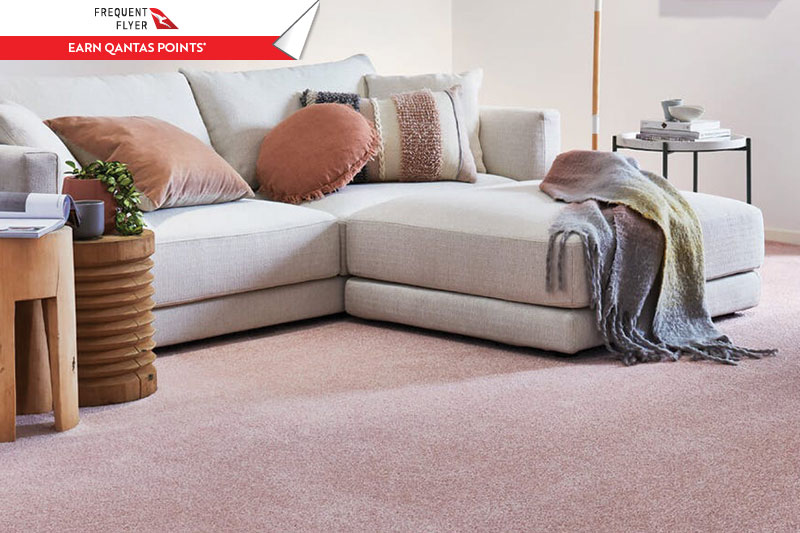 Total Bliss Carpet is Ideal For Low Maintenance Living With Simple Comfort & Design Styles
Total Bliss Carpet features the use of Triexta, a synthetic blend combined with natural textures such as renewable biopolymer produced from corn sugar. Spill and stain resistant, the carpet naturally repels moisture allowing for easy clean up when accidents happen. No chemicals are used to increase the moisture resistant layer, the fibre naturally repels liquid.
Soft yet durable, Total Bliss is built to last. Crush resistant, this carpet is perfect for high traffic areas as it bounces back from pressure. This carpet is perfect for busy households with children and pets alike. Available in a range of colours with a twenty-shade palette, this collection offers something for every taste.
Elegant and long-lasting, this carpet is ideal for busy families with four-legged friends.