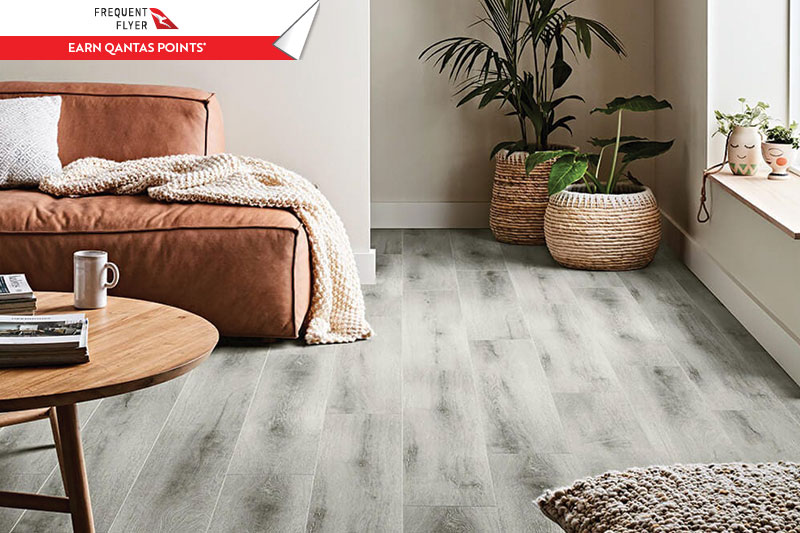 Affordable Laminate Flooring Looks Just Like Timber Floors!
Select images below to explore our colour ranges.
Achieve a timber-look without the expense of hardwood floorboards thanks to this easy to install laminate flooring product.
A popular choice for its unrivalled technical innovation that allows you to install your new floors quickly and easily by yourself using a tongue and groove click system. Known as a very DIY-friendly choice, a level of handiness is required to ensure that you get it right the first time.
In more excellent news, glue and nails are not required because the unique click system simply snaps together allowing the product to "float", or rest on top of the substrate concrete or existing flooring. Once you get into a rhythm of laying it, you won't need to invest a lot of your time until the job is complete. You will be enjoying your new flooring before you know it!
Mimicking the look of real timber floors, it is essentially a photo of timber on an MDF or HDF board but comes with the added toughness to protect against scratches, water, stains, and fading.
Depending on the size you have to cover, expensive solid hardwood or engineered timber flooring with a specific grain could set you back thousands in product and installation costs, whereas you can achieve a similar look for a whole lot less by going down the laminate path.
With a price to suit all budgets, it's bound to attract home owners on a budget or those fitting out an investment property. Laminate is an excellent choice that adds style and sophistication to any residential or commercial premises at at a fraction of the price of hardwood flooring or carpeting. Our expert staff are only too happy to help you make the best choice for your project.
We rely on our vast array of trusted suppliers to always provide us with exceptional flooring products. Come in and view our extensive collection of laminate timber floors today!
Colour Ranges