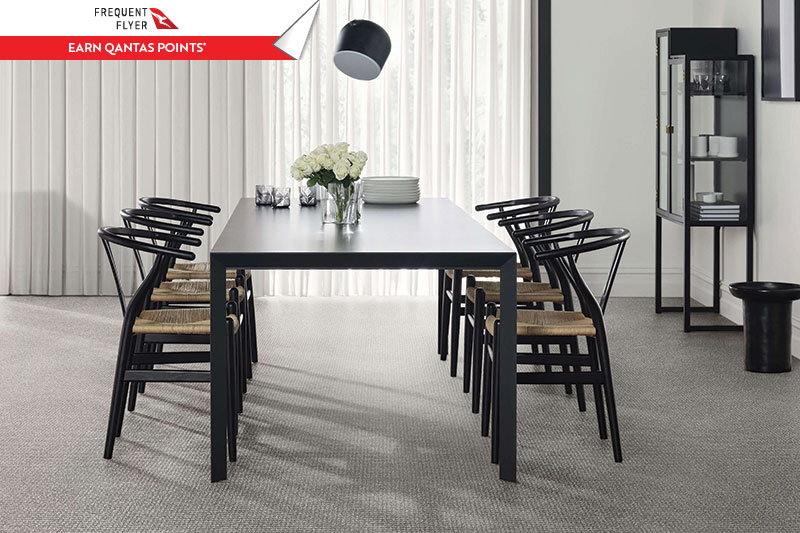 Performance Carpet Range Offers Style and Luxury Without Compromising Longevity and Appearance
When selecting a household carpet, durability, comfort, and performance are of the highest priority. Typically, customers would have to compromise on one of those areas. With the Performance Carpet line, that's no longer the case. Families of all kinds want something that can keep up with their lifestyle, from children to four-legged friends, these carpet can be put to the test.
Using sophisticated construction techniques, these carpets can withstand heavy foot traffic yet still maintain the elegance and refinement that is desired in the modern home. Gone are the days when practicality meant having to accept a lesser addition to home décor. Performance Carpets are the best of both worlds, long lasting and chic.
Stain and crush resistant, the Performance Carpets still maintain the comfort wanted for family-friendly living. Not only are these carpets durable but they are also unbelievably soft, making them the perfect addition to any room.
With a variety of colours and tones available, the Performance Carpet line has something for every taste. Using solution dyed nylon, these carpets offer rich and vibrant colours that are fade resistant. Ranging from earthy to neutral palettes, the Performance Carpets come in a diverse range of shades. With colourfast fabrics, these carpets will hold their colour in even the busiest households. From deep greys to warm browns, the variety of shades is sure to suit any style and taste.
Built for high-traffic areas, these carpets can withstand everyday wear and tear. The flexible fibres of the carpets can bounce back quickly from pressure created by furniture or people alike. These carpets are made to last and whether it's two legged or four legged friends putting them to the test, they will continue to hold up under even the most adventurous households.
Performance Carpets are the perfect combination of family-friendly design and exceptional comfort and style. Busy families can feel comfortable putting these carpets to the test without worrying about damage.
Carpet Ranges