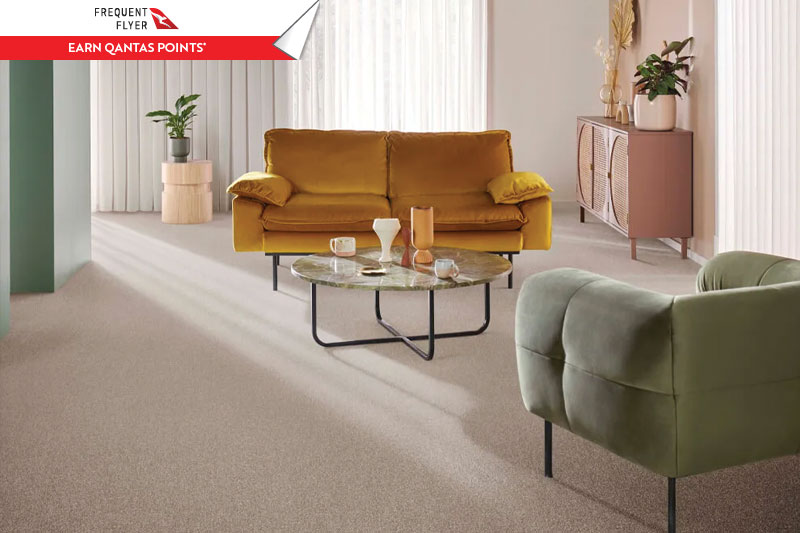 Premium Soft Carpet From The Econyl Range is a Great Choice For the Eco-Conscious Homeowner
Our premium soft carpet from the Origins Range is available in warm, classic colours that can elevate any room. The soft texture is what sets this carpet apart and makes for a luxurious addition to a modern home.
Soft yet durable, Origins is an environmentally friendly carpet made from recycled materials. This Australian made material utilizes ECONYL® regenerated yarn to reduce any impact on the eco-system. This regenerative yarn can be recycled to create new products in the future, making it the ideal eco-friendly purchase.
What are the benefits of Eco-Carpets?
It's not only the eco-friendly materials that set these carpets apart. The Eco-Carpet line boasts an extensive range of benefits due to use of the innovative ECONYL® regenerative nylon.
Stain Resistant: ECONYL® yarn is stain resistant
Durable: ECONYL® yarn allows the carpets to endure the activities of a busy family, including cleaning and general wear and tear.
Fade Resistant: Able to withstand natural and synthetic lights without fading
Allergen-Friendly: Using low Volatile Organic Compounds, the ECONYL® is perfect for families with allergy considerations.
Colour-Fast Fabric: ECONYL® nylon allows for deep colour diffusion throughout the material rather than remaining at surface level which prevents any bleeding of the dye.
ECONYL® nylon is stain resistant, fade resistant and allergen friendly. This allows for a long-lasting carpet that doesn't compromise on quality or comfort. With the addition of Solution Dyed Nylon, colours won't fade or bleed, remaining as vibrant as the day it was purchased.
Origins offers hydrophobic properties that resists liquids and prevents staining. The tight weave used in Origins allows for a long-lasting carpet that doesn't compromise on quality or comfort. This makes for a great option for households with a lot of activity.
By choosing Origins carpeting, customers can feel they are making the ideal choice for the environment, their family and their home.