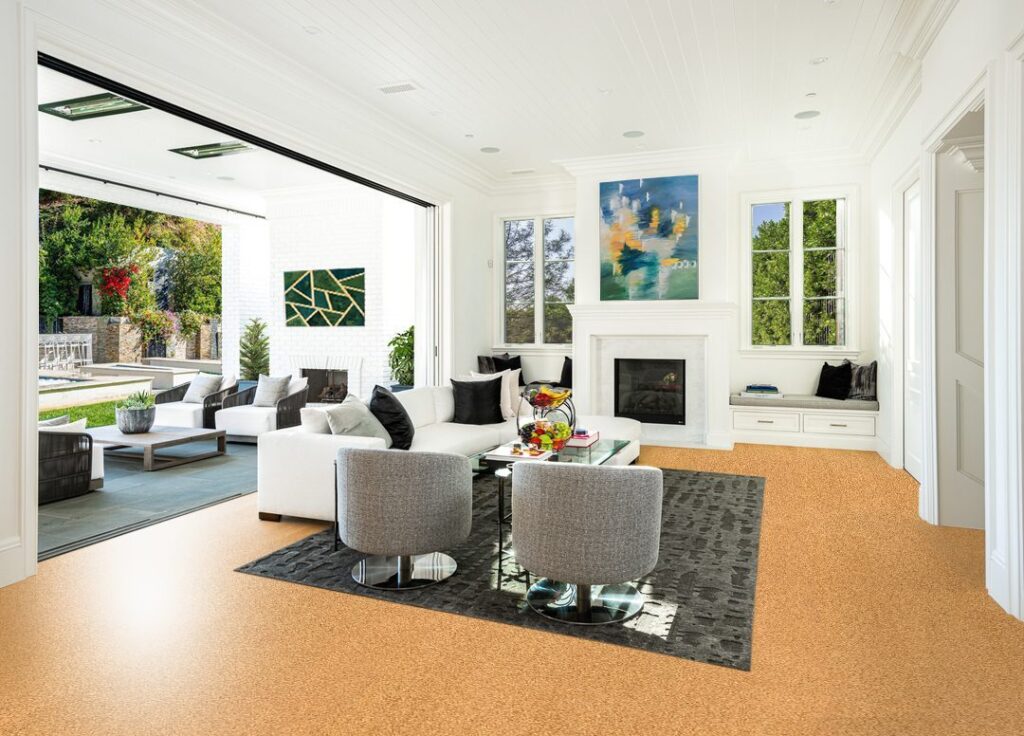 Cork Flooring is a Natural Wonder When it Comes to Residential or Commercial Floors
Once only used for bottle stoppers and cork-boards, cork floors are now a dominant player in the domestic and commercial flooring market. Laid in tiles, the natural shade variation from each cork tile is an attractive feature and significantly adds to the overall ambience of the room.
Cork flooring tiles offer a soft feel underfoot and natural durability making it both a pleasure to live with and a secure investment in your new home or renovation. Of course, as cork is used extensively to keep wine in bottles, it's the perfect choice for any wet area due to its natural impermeable nature.
Cork naturally occurs as the bark of an oak tree. To develop and maintain its properties as an effective cork floor tile, it needs to be hardened and sealed. Many over-the-counter products are suitable for this and may be easily applied after installation.
It's worth taking care to do this correctly as the thermal insulating properties are striking. In fact, one of the first things people notice about cork flooring when they walk on it in bare feet is its pleasant temperature – warm in winter and cool in summer. Additionally, its natural sponginess provides a welcome cushioning effect.
Cork floors have increasingly become another popular flooring option among new homes and renovations. The natural benefits of cork flooring, including easy maintenance, sound absorption, warmth, and comfort, have been the driving factors when it comes to choosing cork floor tiling over the alternatives.
So come in and discuss how cork floors may be sustainable in your home. It's easy to maintain, a pleasure to live with and will definitely reduce your heating and cooling bills.
Do you have any queries about cork floor tiling or anything other types of flooring in Geelong? Westcoast Floors also offer more information and services on cork floor sanding and polishing services, customised floor staining, timber floor installations.