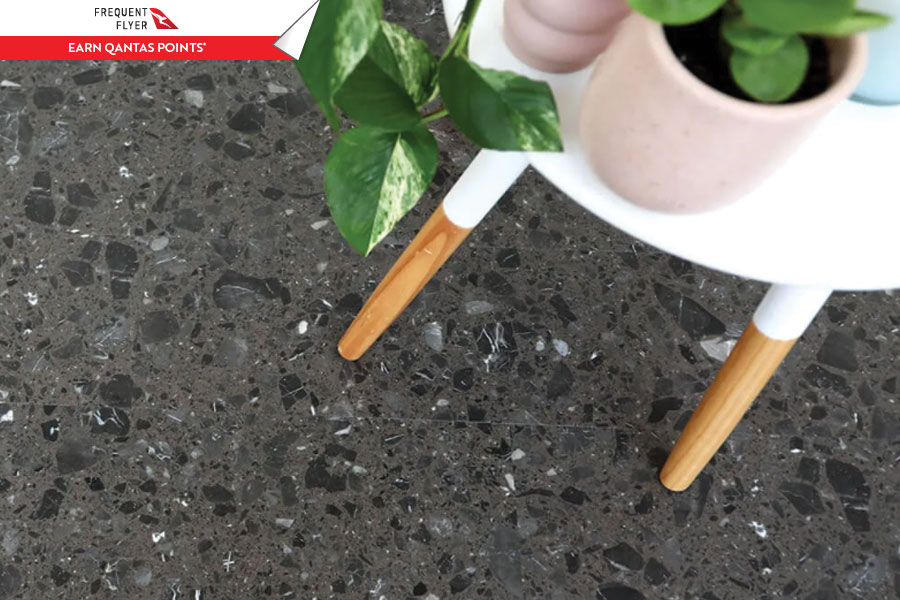 Hybrid Tiles From the Elements Range Makes For a Dynamic Addition to Any Home or Development
Hybrid tiles are at the forefront of hybrid innovation. Emulating the texture and grain of Marble, Stone and even Concrete flooring, this wide range of Elements Hybrid Tiles adds character and depth to any room in your home or business.
With realistic patterns of natural stone, these tiles will elevate any space to feel more refined. Available in modern and classic styles, Elements Tiles offer a wide range of design appeals.
Easy to install, these tiles lock into place without any need for sealant so you can install and use the same day. With additional acoustic insulation, these tiles are quiet when walked on.
Scratch and stain resistant, these durable tiles offer stylish appeal without compromising on durability. Using the combination of laminate and vinyl flooring, these tiles are water and stain resistant and do well in areas traditionally not recommended for 'floating floors' such as the kitchen and laundry room. Elements Tiles are also a much warmer option as they don't have the same feeling of cold that real marble tiles have under foot.
Affordable yet sophisticated, the variety of textures and patterns can suit any taste or aesthetic. A great option for any homeowners who like to do installations themselves, the Elements Tiles lock into place quickly and efficiently without having to carefully place sealant between the tiles. Traditional tiles are expensive and time consuming to install. Elements Hybrid Tiles allow for same day installation and use.
Each space will require a different number of tiles and installation plan depending on the surface area and shape of the room being fitted.