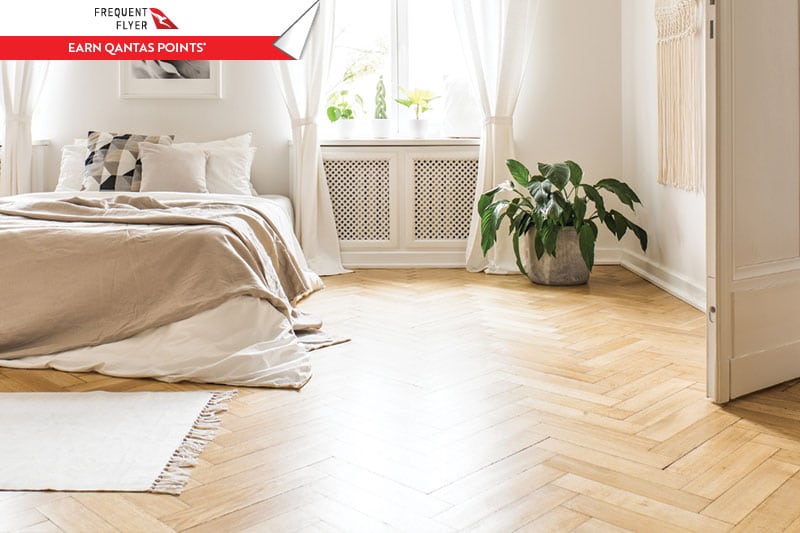 Geelong Specialists in High-End Parquetry Hardwood Flooring Installations
Select images below to explore our parquetry flooring styles and colour ranges.
When it comes to parquetry timber flooring, no-one does it better than the specialist team of technicians at Westcoast Floors in Geelong.
Parquet, or parquetry, flooring is created by fitting individual blocks or pieces of wood together to create a beautifully patterned wooden floor that fits together like a puzzle or mosaic. This style of flooring is one of the most tried and tested flooring styles available today. In fact, the Roman Empire used parquet timber flooring in its villas and monumental building programs, and parquet flooring was used throughout Louis XIV's grand palace in Versailles. Today, this is possibly the world's best known parquet wood floor.
The highly-qualified team at Westcoast Floors has been specialising in parquet timber flooring for 30 years and have become a trusted supplier of high-quality timber flooring for both commercial and residential customers.
Did you know that parquet flooring was traditionally a sign of status and wealth? This style of flooring was made popular by the European elite, specifically in Italy and France, and their love of parquet floors has persisted into the twentieth century. Today, parquet floors are a modern favourite, and they come in a range of patterns. Popular styles include Chevron, Herringbone, and Versailles.
Westcoast Floors is qualified and experienced in all styles of parquet flooring and is renowned as the only parquetry flooring company to choose in Melbourne, Geelong & the Surf Coast.
Parquet floors have a classic Renaissance aesthetic that's versatile enough to be incorporated into both modern and classical design concepts. We suggest choosing parquet flooring if you're looking for a traditional floor with a modern flair. The various wood types with different grains create an eye-catching, unique pattern like no other.
The skilled technicians at Westcoast Floors have a keen eye for detail and are proud to use only superior materials. Small space or large space – it doesn't matter; the technicians will work with you to design the most stunning parquet floor for your home or office building.
At Westcoast Floors, flooring is our speciality and because we love what we do, we're good at it! And we'll make sure you're happy too! Our customer service is second-to-none because we want you to remain a happy and satisfied customer.
Westcoast Floors specialises in the highest-quality parquet flooring in Geelong and Surf Coast, including many Melbourne suburbs. If you're looking for parquet flooring, Westcoast Floors the name you need. We guarantee satisfaction because we know and trust our technicians to do a fantastic job every time.
Parquetry Flooring is Hugely Popular in Australia
Large area or small area – it makes no difference to the technicians at Westcoast Floors. We can handle all your parquet flooring because our specialists have many years of experience and are highly skilled in parquet flooring.
Our parquet flooring comes in a range of formats, including block and mosaic, and these can be subdivided into different sizes, species, and styles. There are many different looks for parquet flooring; each one complementing a specific style of home, from classic to more modern stye homes.
Installation By Skilled Tradesmen
Our skilled technicians will install your parquet flooring by applying a vapour barrier and spreading adhesive to the substrate. The parquetry will then be embedded into the adhesive. The raw parquetry floor will then be sanded and coated with three applications of your selected coating, which is typically water, oil, or polyurethane based.
The pattern style is only limited by your imagination, so make sure you do your research before making a final decision on colours and style.
For an environmentally friendly and cost-effective timber flooring option, you can't go past parquetry flooring. We know you'll absolutely love the finished result!
Parquetry Flooring Options