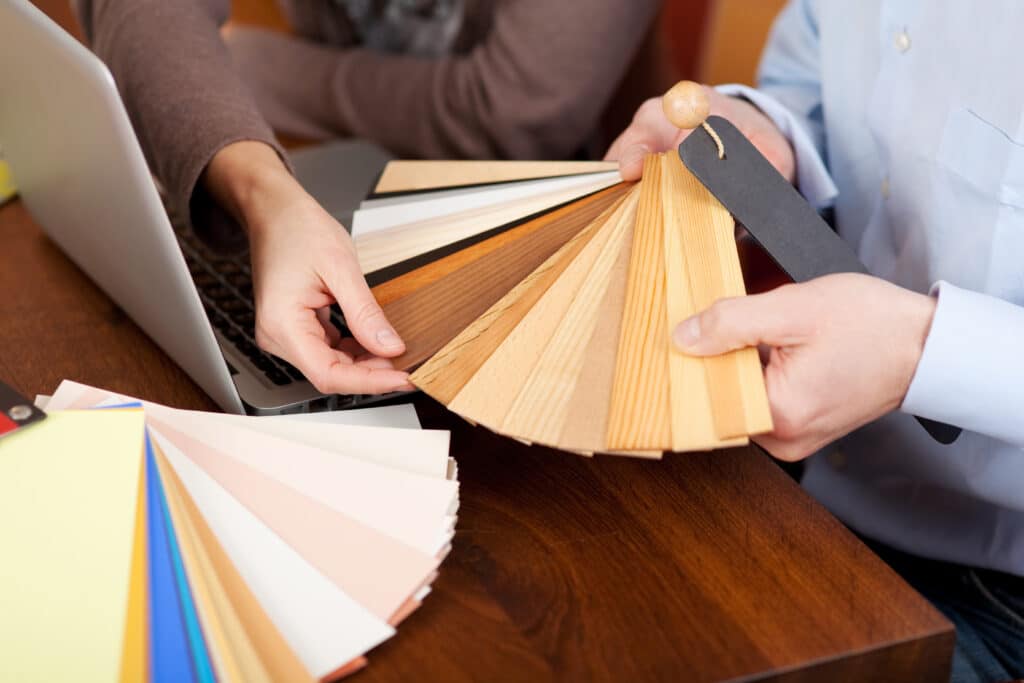 Hardwood Floor Staining Service Geelong
Our company has years of expertise delivering our personalised floor staining service to the people of Melbourne and Geelong.
If your floors look dull and lifeless, we can help! Westcoast Floors only uses industry-leading brands, like Enviropro to reveal the original grain and glorious natural colourings in your timber floors. This service can be used for existing floors or for repairing damaged floors, and you'll find a great range of colours to choose from.
The right stain is the perfect finishing touch for your timber flooring, but the staining process can be difficult to carry out. Without the proper technique, applying a stain can be a messy and potentially expensive exercise. To achieve the desired effect, have it done right the first time with Westcoast Floors.
The purpose of Geelong customised staining is to make the grain and texture of the wood stand out, and it can really enhance your floor's beauty. Pick a colour that complements or contrasts with the furniture and wall colours in the space. Deep browns and reds can create rich warmth, lighter shades can brighten up a room, and black can be a striking modern statement.
Prior to applying any stain, your timber floors will need to be sanded and polished. Westcoast Floors offer a full timber floor polishing and timber floor sanding service.
Contact us or visit us at our showroom!