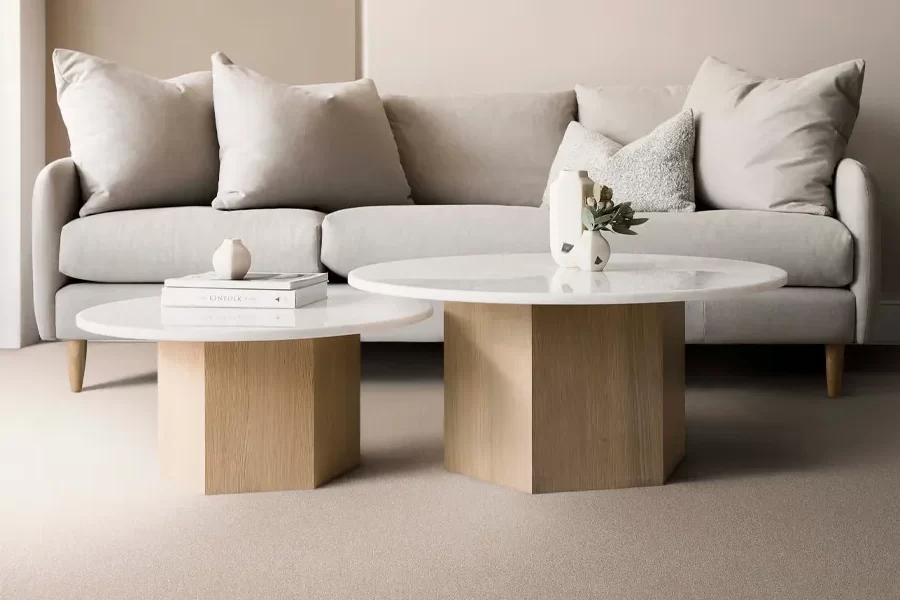 Econyl's Eco Friendly Carpet Range is designed for homeowners that are conscious about the environment
The world is prioritizing environmentally friendly products. Westcoast Floors is no different. That is why we carry ECONYL® nylon fabric carpets. This regenerative material is widely regarded as an eco-conscious option. Using materials that would generally be discarded as waste, the ECONYL® eco friendly carpet rabge is made from leftover nylon.
ECONYL® yarn can be reused repeatedly to develop new carpeting and is the perfect choice for those looking to reduce their impact on the environment when decorating their home.
What are the benefits of Eco Friendly Carpets?
It's not only the eco-friendly materials that set these carpets apart. The Eco-Carpet line boasts an extensive range of benefits due to use of the innovative ECONYL® regenerative nylon.
Stain Resistant: ECONYL® yarn is stain resistant.
Durable: ECONYL® yarn allows the carpets to endure the activities of a busy family, including cleaning and general wear and tear.
Fade Resistant: Able to withstand natural and synthetic lights without fading.
Allergen-Friendly: Using low Volatile Organic Compounds, the ECONYL® is perfect for families with allergy considerations.
Colour-Fast Fabric: ECONYL® nylon allows for deep colour diffusion throughout the material rather than remaining at surface level which prevents any bleeding of the dye.
This sustainable nylon material reduces environmental impact through an innovative process. Previously, making nylon had wasted large amounts of water and produced substantial amounts of nitrous oxide as a by-product. The improved method reuses and recycles nylon to create high-quality nylon that looks and feels brand new.
ECONYL® nylon can be made from several types of collected materials including fishing nets, scraps from industrial fabric trimmings. Not only does this decrease environmental waste but in reusing materials, there is a decreased need for the use of crude oil in the production of new nylon.
Econyl Carpet Choices