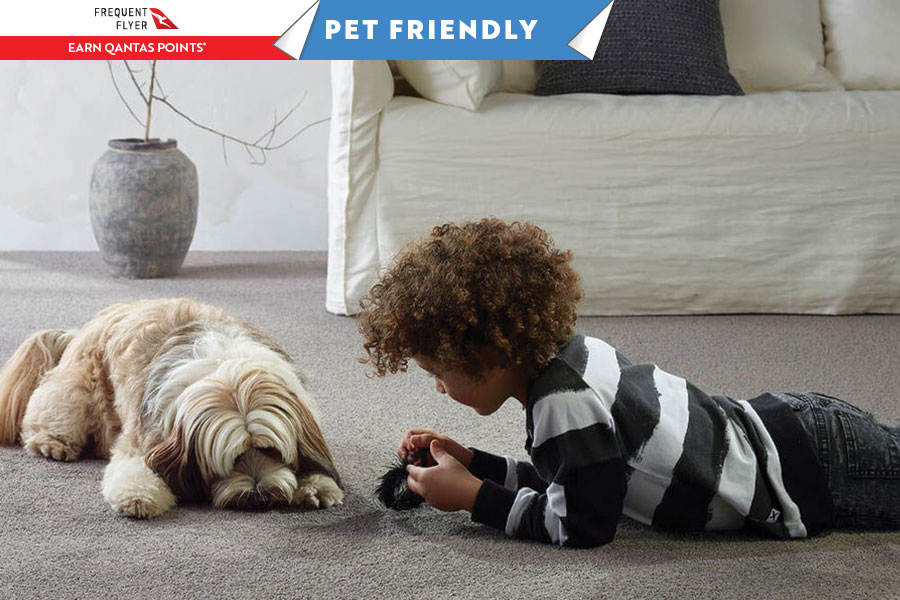 The Best Pet Friendly Carpet is our Popular UltraPet Birman Range Designed for Busy Family Households
The best pet friendly carpet in our UltraPet Birman range is made from synthetic materials in a twist-style construction making it perfect for high-traffic areas.
Constructed from UltraPet fibres, this highly stain and spill resistant carpet is ideal for families with children or pets. Resilient yet soft, this is great option for active households without compromising on comfort. This material also offers UV resistance to avoid colour fading. Easy to clean, the UltraPet Birman is an ideal option for homes with four-legged friends.
With the addition of Solution Dyed Nylon, colours won't fade or bleed, remaining as vibrant as the day it was purchased. Ranging from warm to cool tones, the UltraPet Birman offers colours and shades for all tastes.
This carpet also has antimicrobial properties to ensure the safety and comfort of all household members. Affordable and sensible, the UltraPet Birman is a terrific option for busy families.