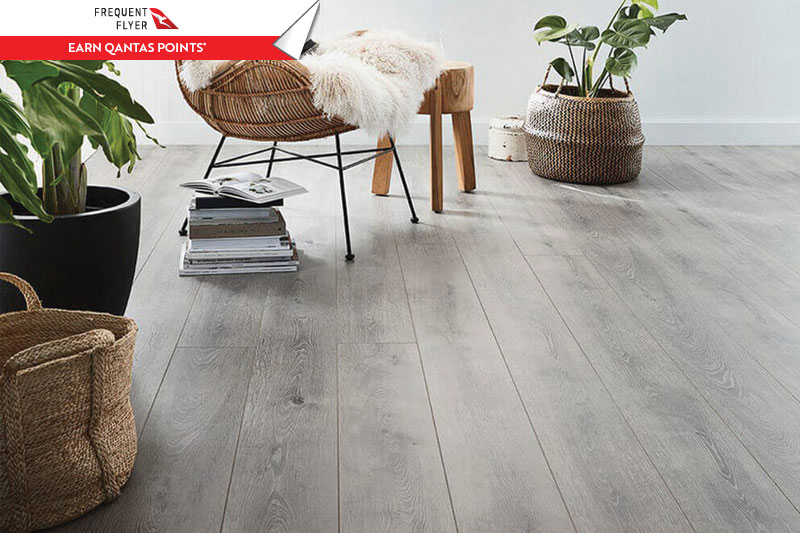 Wide Plank Laminate Flooring Adds a Touch of Sophisticated Style to Any Room
This range of wide plank laminate flooring draws from the rugged beauty of the Australian landscape. Big Country is named after the bold colouring and striking palette of the country's terrain. The wide format floorboards are substantial in both length and width, able to fit a variety of projects at 2200 mmm long, 193 mm wide and 12 mm thick. Finished with an Australian hardwood timber laminate, Big Country floorboards are perfect for urban and rural settings alike.
The warm tones of the wood highlighted by mid-tone shades provide a stunning accent to give character to any room. The ashy shades offer cool nods to the Australian outdoors.
Using the 'floating floor' technique, Big Country is constructed through a click-and-lock method of assembly without fixing to the subfloor. Easy to install and affordable, this is a great option for budget-friendly families.
Although durable, Big Country flooring is not waterproof and requires prompt clean up after any spills. Although able to clean with a damp mop, it is not recommended to do wet mopping on Settlers Run flooring as this may cause the boards to warp. Vacuuming, dust mopping or sweeping are all appropriate for this type of flooring. These boards are ideal for any areas not exposed to excessive moisture such as bathrooms.