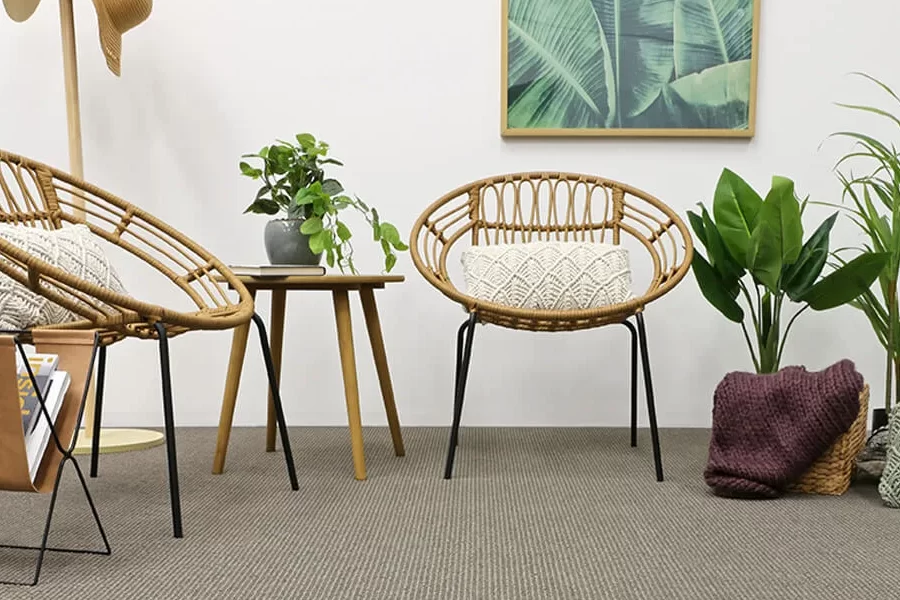 For Busy Households, a Stain Resistant Carpet That is Both Stylish Yet Durable is a Priority
Stain resistant carpet ranges are sturdy and strong while still maintaining a decorative flair. With a variety of modern colours and shades, these functional carpets can fit in with a neutral palette or something a bit bolder. Gone are the days when family-friendly carpeting meant compromising on taste. Functional Carpets are the future of home finishing with their combination of practical design and exquisite style.
Made from polypropylene or triexta synthetic fabrics, these carpets can hold up to heavy foot traffic, pets and kids alike without losing their aesthetic appeal. With reinforced loop and twist piling, these carpets can withstand even the busiest households. These carpets are great additions to family rooms, playrooms and entranceways.
What Are The Benefits of Functional Carpets?
Crush Resistant: Using advanced twisting techniques, these carpets can withstand the activities of even the busiest families.
Stain Resistant: Offering stain protection and easy-to-clean materials, these carpets are perfect for everyday wear and tear.
Although sturdy and stylish, functional carpets are still a great budget-friendly option to add to any home. With increased durability and strength, these carpets offer remarkable value for money.
Available in a variety of colours, functional carpets are a dynamic addition to rooms of all functions. From vibrant to neutral tones, these carpets can fit several spaces and styles.
Benefits of Stain Resistant Carpets
1. Inexpensive
In comparison to other choices available for your home flooring needs, opting for carpeting can turn out to be quite inexpensive. The materials, installation, and maintenance combined can be much more affordable than other options.
2. Maintenance
Occasional spots and spills are relatively easy to remove. Commonly found carpet-cleaning products have the power to quickly and seamlessly take out stuck in stains. Other surfaces are prone to cracks, splits, and holes while carpeting is easier to maintain.
3. Air Quality
A carpet acts as a sponge for your home's airborne agents. Instead of haphazardly floating through the air that circulates, a carpet traps particles and keeps them away from your family.
4. Heating and Cooling Costs
Cold floors are uncomfortable in the winter months as heated surfaces are unwanted during the summer. With a quality carpet in place, you can save on these inconveniences and on your monthly heating and cooling costs as well.
5. Satisfaction
Many carpeting companies provide complete satisfaction guarantees so you are sure to get a product you are happy with.
Functional Carpet Ranges