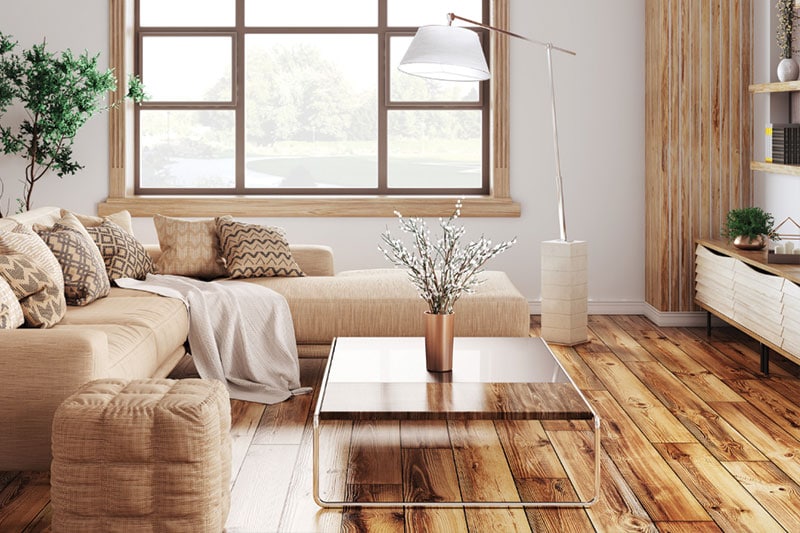 Premium Solid Timber Flooring Showroom Geelong
Solid Timber Flooring expertly installed by Westcoast Floors Geelong is a sound investment in your new home or renovation.
Solid timber floors represent excellent value, are easy to maintain and give a home a warm, natural feel. Floorboards come in a variety of hardwood (solid timber) species, each with its own distinctive look, colour and grain pattern so you can be sure you'll find one to match your décor.
Solid timber flooring is a dream to keep clean as they are perfectly suited to the many robot vacuum cleaners on the market. If you don't have one, a standard vacuum with the occasional mop and an annual polish is all that is required.
As timber floors are a smooth surface, they provide nowhere for dust mites or other allergens to exist making your home a healthier place to live. Another often overlooked benefit is that they don't retain odours. So when those inevitable spills occur, you can be certain once it has been cleaned up, no other trace will linger.
Softer than tiles or concrete, timber flooring is also an eco-friendly option these days. Many species are sourced form sustainably managed forests or plantations and some products are made from recycled timber.
Solid timber floors are not entirely 'lay and forget' and it is recommended that high traffic areas get buffed and re-coated every three to four years to keep its stunning appearance and maintain its moisture resistance to prevent warping and other quality issues. Be sure to ask our staff for more information on our timber floor sanding and polishing services. 
Distinct in style using an eye-catching zigzag effect chevron timber flooring creates a timeless interior that is sure to be loved for many years. The chevron style also lends itself to a stylish and contemporary aesthetic that is unforgettable.
You will spend endless hours walking upon and admiring the floors in your home, so when choosing between the many floorboard options make sure you consider a solid timber floor as it will repay you for decades.
Westcoast Floors have sold and installed hundreds of solid timber flooring and chevron floors, and we are willing and able to assist you to find the right one to suit your needs.
Learn more about our solid timber floorboards and chevron flooring below and get a free in-home measure and quote today.