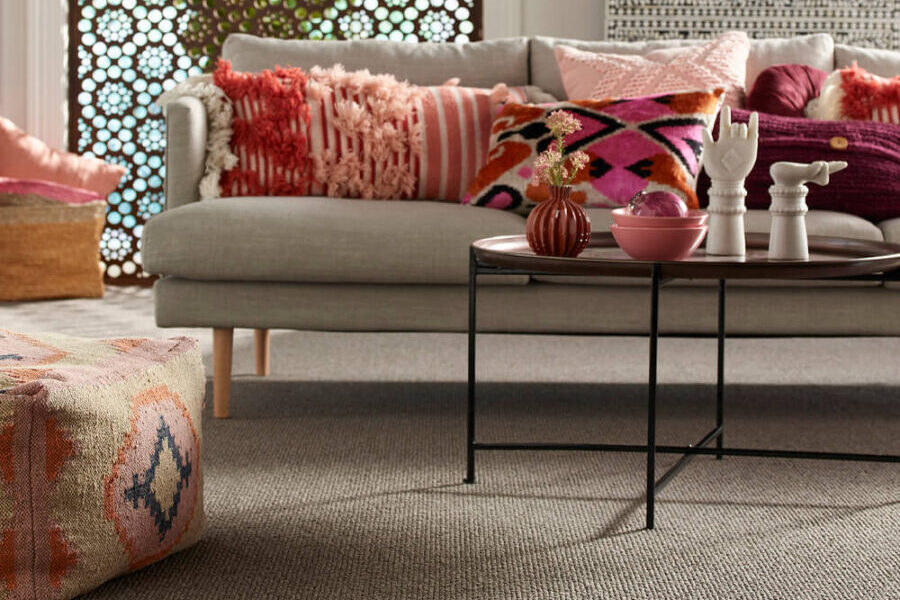 Textured Carpet in Chunky Loop Styles Offer a Tactile Experience Like No Other
Offering quality and style, textured carpet is perfect for everyday wear and tear without compromising comfort.
Traditional plush pile carpets offer a sleek and smooth feel while textured carpets add a sense of character and movement. The layered material creates a calming visual effect for living rooms and bedrooms alike. These carpets are ideal for rooms with something to say. Textured carpets create interesting design themes and pull the eye into the space.
Although these carpets are soft and soothing, they are also highly durable and long-lasting. These carpets are flexible and crush resistant, as they bounce back from the pressure of foot-traffic and furniture. The loop style construction adds a chunky, rustic appeal for those wanting a more modern finish.
Available in a variety of designs and colours, textured carpets can fit any budgets or tastes. Looping patterns range from tight-knit and smooth to a larger, chunkier loop. Loop carpets are more forgiving to debris and tracking marks. Patterns range from vibrant colouring to subtle and neutral.
For homes with pets, a tighter loop carpet will be the best option to avoid catching any claws.
Textured carpet adds a pop of character and vibrancy to a room making them a fantastic option for those looking to further style a space with a unique signature. These carpets can act as both a showpiece or a creative addition to a home without losing comfort and warmth.
Carpet Ranges