Westcoast Floors has an extensive range of hard flooring options to suit every home, budget and lifestyle. We offer engineered timber flooring, practical and hardwearing laminate floors, water-resistant vinyl planks and vinyl tiles, and the innovative range of hybrid floors.
There are many factors that go into floor selection and helping our customers decide what's right for them is a role we take seriously. We will assist you to stay true to your personal style and find flooring that also matches the aesthetic of the home. We have flooring choices that can add a bright and airy feel, create a coastal retreat, bring to life your farmhouse dreams, or keep it timeless with a traditional look.
Flooring is a large characteristic of your home and it sets the personality and tone for the rest of your interior decorating and styling aspirations.
What Flooring Is Best For Your Style?
Coastal – Bright and airy colour palette using a combination of natural hardwood flooring and textured elements in wool loop carpet creates a calming sense of space.
Traditional – Parquetry (chevron and herringbone patterns) and cork flooring are sure to bring a traditional and timeless feel throughout your home.
Modern – Vinyl flooring paired with sustainable carpet options are really taking off this season.
Farmhouse – Contrasts between hardwood flooring and textured carpet enhance that country charm feel as soon as you walk in the door.
Whether you have genuine plans to renovate and upgrade your flooring, or you just love interiors and daydreaming your way through Pinterest images we are now pinning all of our great flooring trends, interior ideas, and inspo!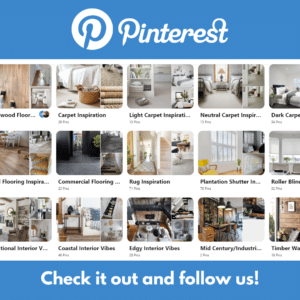 Head over there to like, pin, and follow us @grovedalecarpetcourt.