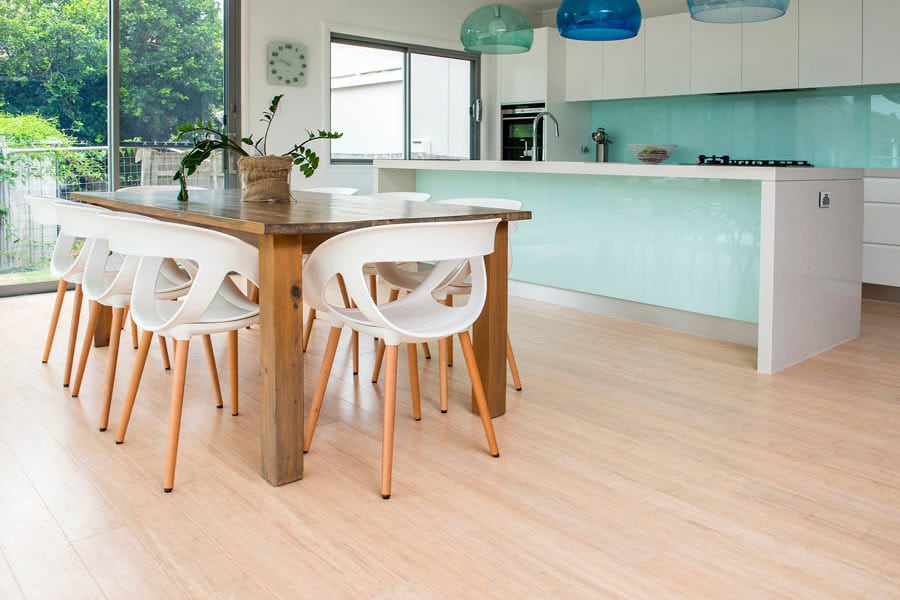 Beautiful and Sustainable Bamboo Flooring
Bamboo flooring is a brilliant option for a hard-wearing and affordable floor for your home or business. It is tougher and has more elasticity than oak, beech and other well-known wooden floors while providing all the beauty of these.
Other than wet areas, bamboo floating floors are suitable for use anywhere inside. With its multi-layered finish, it provides a smooth, dust free surface which is incredibly easy to maintain. This makes it ideal for sufferers of allergies and hay fever. A light vacuum and a wipe with a damp mop is all that is needed to maintain a bamboo floor's attractive appearance, even on stairs.
Bamboo floors are suitable for use in busy domestic households or commercial businesses that get a lot of foot traffic to the area. Bamboo floorboards are ideal for installation in offices, museums, bars, restaurants, yoga studios, shops, hotels and even airports.
Bamboo floors will not fade in direct sunlight as they have been UV treated and are one of the hardest floorings available on the market. Any commercial space will benefit from hard-wearing, durable bamboo floors.
At Westcoast Floors, we have a range of attractive bamboo colours and finishes to add beauty to your home. We rely on our trusted suppliers at Premium Floors for exceptional bamboo flooring products at all times. We can provide you with samples to make sure you end up with the best flooring solution and look for your needs.
We are here to help you find the best hardwood flooring option for your home or business – contact our friendly staff if you need any expert advice.
Do you have any queries about bamboo floors or anything other types of flooring in Geelong? Westcoast Floors also complete customised floor staining, cork flooring, and timber floor installation.